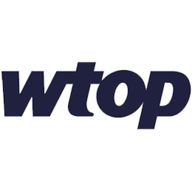 wtop.com
— 6+ hour, 18+ min ago
wtop.com > government
...a big slowdown in their process," said Francki DiFrancesco, branch manager and senior vice president of mortgage lending for OriginPoint in Chevy... ...Chase, Maryland.... ..."[Federal Housing Administration] and [Veterans Affairs] loans will operate on a reduced capacity," said DiFrancesco. Loans from the U.S.... ...Department of Agriculture would also cease to operate because the funding isn't there....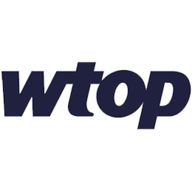 wtop.com
— 12+ hour, 28+ min ago
wtop.com
..."There's a big crowd for that here in D.C.," said Jacob Shapiro, owner of Fantom Comics in the District.... ...The Small Business September series is brought to you by EagleBank. Running a D.C.... ...Fantom Comics, which is on P Street Northwest in the Dupont Circle area, offers a wide selection of comic books and graphic novels.... ..."There's new stuff every week, whether it's Batman, Spider-Man or obscure stuff you"ve never heard of before," Shapiro said....

horseracingnation.com
— 17+ hour, 52+ min ago
horseracingnation.com > news
...Though not ranked, Derma Sotogake and Ushba Tesoro will represent Japan in this year's Breeders' Cup Classic.... ...Derma Sotogake hasn't run since his sixth place finish in the Kentucky Derby where he finished eight lengths behind the winner, Mage.... ...His impressive victory in the Whitney came under the tutelage of his new trainer, Rick Dutrow Jr., who has returned to the scene after a 10-year... ...White Abarrio. ...
news.yahoo.com
— 9+ hour, 43+ min ago
news.yahoo.com
...Town, as the United States prepares to mark its 250th birthday.... ...The public is invited to the historic site at 809 Forbes Trail Road at 4:30 p.m. Sunday as officials dedicate a recently planted tulip poplar.... ...discuss what had happened," said Lisa Hays, executive director of the Westmoreland Historical Society.... ...Officials with the Westmoreland Historical Society and Joshua Freeman of Greensburg, district deputy grand master of the Freemasons, came to the...

chesapeakebaymagazine.com
— 12+ hour, 59+ min ago
chesapeakebaymagazine.com
...In softball or baseball terms, scouts would describe Grady-White's new 281 Coastal Explorer as a big, athletic, well-conditioned "six-tool player... ...platform, a maneuverable shallow-water casting platform, a deepwater podium for chasing breaking fish or jigging wrecks and reefs, or even a weekend explorer... ...Power was a pair of Yamaha's well-proven 300-hp four-strokes with Helm Master EX Digital Electric Steering and joystick.... ...In our sea trial on North Carolina's Pamlico River near the company's Greenville headquarters, that hull showed impeccable manners in conditions...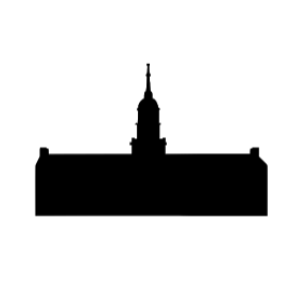 bucknellian.net
— 5+ hour, 41+ min ago
bucknellian.net > sports
...Women's Golf headed to Boardman, Ohio to take part in the Roseann Schwartz Invitational at Mill Creek Country Club North, hosted by Youngstown State... ...News & World Report 2024 Best Colleges' Bucknell Student Government election winners share goals for upcoming year Has Olivia Rodrigo entered a new... ...Kayla Yi "24 also finished in the top 15 with a T14 finish individually.... ...Next up, Women's Golf heads to Annapolis, Md. to take part in the Navy Fall Invitational on Sept....

bvmsports.com
— 14+ hour, 7+ min ago
bvmsports.com
...Annapolis, Md. – Dariane Jones was elected to Synapse Sports Weekly Honor Roll, announced on Thursday.... ...She notched back-to-back hat tricks in wins over Keystone and King's....

chesapeakebaymagazine.com
— 11+ hour, 45+ min ago
chesapeakebaymagazine.com
...As always the show comprises two distinct showcases, the Annapolis Power Boat Show and the Annapolis Sailboat Show, and this year promises a boat-load... ...October 5-8, 2023 Kicking off the festivities, the Annapolis Power Boat Show is a haven for powerboat aficionados.... ...Coast Guard, Jodie Knox is kicking off her retirement... ...The Annapolis School of Seamanship will also be offering demos on a Gradywhite vessel provided by Tri-State Marine, providing a firsthand look at...

wusa9.com
— 6+ hour, 23+ min ago
wusa9.com > article > news > local > maryland
...According to the Prince George's County Police Department, officers were called to the 200 block of Harry S. Truman Drive around 3:45 p.m. ... ...UPPER MARLBORO, Md. — Police are investigating after a woman was shot and killed in Upper Marlboro Thursday afternoon.... ...WATCH NEXT: YouTuber Tanner Cook reacts to not guilty verdict for man who shot him... ...Anyone with information may contact Prince George's County Crime Solvers at 1-866-411-TIPS (8477)....

nbcwashington.com
— 11+ hour, 17+ min ago
nbcwashington.com > news > local
...To combat this, Alexandria City Public Schools launched an app called Parent Square to track absenteeism in grades 6-12 in real time.... ...Chronic absenteeism in Virginia is defined as any student who has missed more than 18 days of school.... ...place in middle and high school," said Michael Routhouska, the principal at William Ramsay Elementary School.... ...Hope Murphy, the attendance and truancy outreach specialist for the school system, said that the app has been an important tool to notify families...